Board of Trustees
President: Michael Chou
Vice President: Richard Bruno
Secretary: Sharon Grenard
Treasurer: Yuriy Gruzglin
Trustee: Nick Nugyen

Alternate Dispute Resolution Committee
Dina Khandalavala
Michael Renzo-Posen
Stan Pietruska
John Huston

Newsletter
& Website Editor
Michael Chou
Contacts
Board of Trustees
hgatrustees@yahoo.com
c/o Taylor Management Company
80 South Jefferson Road, 2nd Floor
Whippany, NJ 07981
Taylor Management Company
80 South Jefferson Road, 2nd Floor
Whippany, NJ 07981
Property Manager: Gary McHugh
(973) 267-9000 x303
Administrator: Lynn Zienowicz
(973) 267-9000 x313
Recycling
Second and fourth Tuesdays of each
Commingled aluminum and steel cans, plastic (#s 1 and 2), and glass
Commingled newspapers, magazines, junk mail, and other recyclable paper
Harding Township Recycling Center Hours: 7 a.m. to noon every Wednesday, and 9 a.m. to noon on Saturdays.
Links to Useful Websites
Harding Township Civic Association
www.hardingcivic.org
Harding Township
www.hardingnj.org
Hazardous Waste, Morris County
www.njhazwaste.com/morhome.htm
Announcements
Happy Thanksgiving. There is no open meeting this month.

Reminders

Residents are reminded the quickest method for work order or service requests is to contact property manager. Gary McHugh can be reached at 973 267 9000 ext. 303 or email to gmchugh@taylormgt.com.
Residents are reminded that any suspicious activities, persons or door-to-door solicitors in Harding Green should be reported to 911 as they are trespassing on our private community.

Interested in hearing about Harding Green's humane Canada Geese control efforts and how you can help this Spring? Call Bobbie Shields at (973) 267-5673, (973) 906-8357 or email: r.a.shields@att.net for more info anytime.

Please keep your dogs on leash and do not let your cats outside. This is for the protection of your pets. Be respectful of your neighbors privacy, please do not walk your dogs in your neighbors back yards.

Bears and Geese
Spring has come! Bears are awake and geese are nesting. We ask that you (1) suspend bird feeding from April 1 until December 1, particularly important if your property borders the pond or is near the stream behind Ash, Poplar and Sycamore; (2) secure your garbage in a tightly closed container and, if possible, do not leave it out overnight; (3) clean your barbecue grill thoroughly after each use; (4) do not feed the geese; (5) do not harass the geese during nesting season (or let your dog run off leash at the pond) through mid-May, so that the Goose Patrol can addle any eggs and thereby control the goose population. These are small steps we each can take to improve our community and make it safer for us and for wildlife.
Parking on Cul-de-sacs
Parking is not permitted on cul-de-sacs outside of the guest parking spaces. This applies to everyone, including residents, guests, and vendors/contractors. This is a safety issue — emergency vehicles must have access at all times and may not be able to get by cars parked along the lanes. Parking is permitted on Harding Green Drive and in driveways. Multi car families should use garages and drives first and additional cars may be parked in cul de sac slots for cars used on a regular basis.
Forms and Documents Available Online and from Property Manager
The Documents & Forms link in the menu bar links to a page where you will find most of our forms and miscellaneous documents.
Please submit completed forms to the Property Manager.
All maintenance requests, suggestions, comments, criticism, and complaints should be communicated first to our Property Manager (please copy hgatrustees@yahoo.com). You may also voice any concerns or comments at the monthly open Board meetings, held the last Tuesday of every month at the Harding Library.
Interior Extermination
Once a wild animal, such as a bat or squirrel or bird, enters your house, be it the attic or basement or anywhere else, it is the homeowner's responsibility to have it removed. Our pest control contractor, Tri-US Pest Control (800) 834-3935, can do the job at the homeowner's expense. The Association, once notified, will arrange to make the necessary repairs to the exterior to prevent reentry.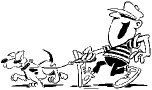 Reminder to Dog Owners
Our Bylaws and Harding Township require that dogs must be kept on leash and their waste picked up.
Home Sale or Rental Procedures
If you are selling or renting your init, you must submit a "Disclosure of Intent to Sell a Unit" form or a "Disclosure of Intent to Lease a Unit" form to Gary McHughfor approval by the Board when you have a buyer or tenant, respectively.
If you are selling your unit, prior to closing, your lawyer must fax a request for closing information to Ginny (Taylor Management) at (973) 267-6549.
Unit Maintenance and Personal Modifications
The Board reminds homeowners that any personal modifications to the exterior of units, such as replacing windows or decks, adding skylights, or planting shrubs or trees requires submission of a completed Property Modification Application Form.
Homeowners, not the Harding Green Association, are responsible for the maintenance of windows, front and garage doors, exterior lighting fixtures, foundations, and all personal modifications. The Association is not responsible for maintenance of anything not originally done by the builder. The responsibility for maintenance of personal modifications made by a unit owner is passed along to the next owner with the completion of the sale of said unit.
Storm Drains
Our storm drains empty directly into our retention pond between the end of Beech Lane and I-287. A small part of our maintenance fee goes to aerate and chemically treat this pond so that it remains healthy and wildlife-friendly. Please do not degrade the water quality by using the storm drains to dispose of waste of any kind, chemical or animal.